Simple bathing place
Beach
In Spain, Galicia
Upload your photos!
Swimcheck lives on the photos from the community. You were already at Playa Larino - Muros Pm1? Perfect! Upload your photos now and help other members.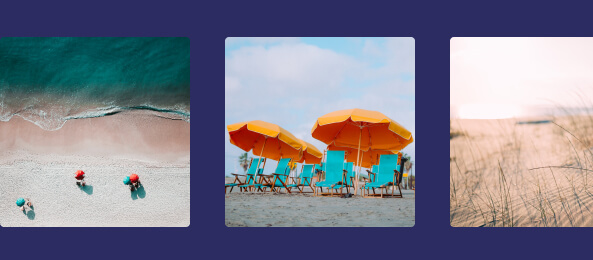 ---
Top highlights
Catering
Gastronomy in general
Accommodation
Camping site
Restaurant near
Description
The beach Playa Larino - Muros Pm1 lies in Galicia in Spain and is one of over 238 bathing facilities in the area of Coruna (a).
These include bathing lakes, beaches and outdoor pools that invite you to sunbathe and relax.
Those who have enjoyed the day at the bathing area and would like to end the evening in a restaurant will find what they are looking for in the immediate vicinity.
If you haven't had enough of a day of swimming and relaxing, you can also spend the night at the nearby campsite. You can discover all the accommodation options in the area below.
The water quality has been classified as "excellent"for 5 years in a row by the EU. for five years in a row. Thus, nothing stands in the way of bathing pleasure. This is a TOP bathing place.
So, what are you waiting for? Dive into the refreshing water and enjoy the day swimming! PS: We would love to hear your feedback in the reviews.
You have already been to this place?
Water quality overview
We have the following data on the water quality of the bathing place - Playa Larino - Muros Pm1 *.
*Water quality is based on the annual report of the European Environment Agency EEA.
Frequently asked questions
🏕️️Is there a campsite near the bathing Playa Larino - Muros Pm1?

Yes, if you would like to stay longer you can use the nearby campsite.
Surroundings
Discover swimming and sightseeing nearby
You might also like these swimming spots in Galicia
Interesting places in the surroundings
Camping Ancoradoiro
0.24 km
---
Ancoradoiro Restaurante
0.37 km
---
Playa de Ancoradoiro
0.41 km
---
Puerto del Ancoradoiro
0.47 km
---
---
Apartamentos "Playa de Lariño"
0.71 km
---
Apartamentos Playa de Lariño
0.71 km
---
---
Apartamentos Playa Area Maior
0.74 km
---
ABEL LAGO WATERSPORTS
0.76 km
---
Apartamentos Praia Area Maior
0.76 km
---
---
---
Mirador de Monte Naraio
1.06 km
---
Manantial de Xarfas
1.11 km
---
Praia de Area Maior
1.59 km
---
---
Faro de Punta Lariño
1.72 km
---