Simple bathing place
In Switzerland, Switzerland
Upload your photos!
Swimcheck lives on the photos from the community. You were already at Campingplatz? Perfect! Upload your photos now and help other members.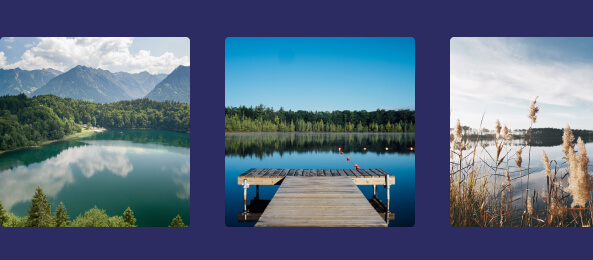 ---
Top highlights
River
Accommodation
Camping site
Description
The bathing place Campingplatz lies in Switzerland in Switzerland and is one of over 69 bathing facilities in the area of Zürich.
These include bathing lakes, beaches and outdoor pools that invite you to sunbathe and relax.
If you haven't had enough of a day of swimming and relaxing, you can also spend the night at the nearby campsite. You can discover all the accommodation options in the area below.
So, don't hesitate and get into the cool water! We hope you enjoy swimming and look forward to your feedback in the reviews, if you like.
You have already been to this place?
Frequently asked questions
🏕️️Is there a campsite near the bathing Campingplatz?

Yes, if you would like to stay longer you can use the nearby campsite.
Surroundings
Discover swimming and sightseeing nearby
You might also like these swimming spots in Switzerland
Interesting places in the surroundings
Campingplatz Gütighausen
0.12 km
---
Niefis Cake Factory
0.51 km
---
Dachfenster Keller GmbH
0.54 km
---
---
Cave du Moulin Graff
0.56 km
---
Rossini-Hauswartungen
0.58 km
---
Zentrum alte Mühle
0.63 km
---
---
taufrisch gartengestaltung
0.68 km
---
Schürlibeiz zum Asperhof
0.7 km
---
Widmer Hydraulik Mobiler Hydraulikschlauchservice Hydraulikschlauch Service Schlauchservice
0.73 km
---
---
varComp, Brennholz
0.89 km
---
LichtBlick IntegralBau GmbH
0.94 km
---
Volksmusik-Festival Winterthur
1.06 km
---
---
---
Gemeindeverwaltung Thalheim an der Thur
1.39 km
---