Simple bathing place
In Switzerland, Switzerland
Upload your photos!
Swimcheck lives on the photos from the community. You were already at Badeplatz? Perfect! Upload your photos now and help other members.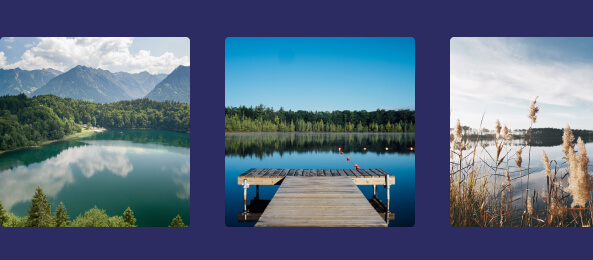 ---
Top highlights
Catering
Gastronomy in general
Public transport connection
Parking spaces near
Restaurant near
Description
The bathing place Badeplatz lies in Switzerland in Switzerland and is one of over 69 bathing facilities in the area of Zürich.
These include bathing lakes, beaches and outdoor pools that invite you to sunbathe and relax.
For those who want to enjoy themselves after swimming, there is also a restaurant near the bathing area.
Environmentally friendly and uncomplicated you can get to the bathing place by public transport.
Those who would like to go to the bathing by car will find suitable parking spaces nearby.
So, don't hesitate any longer and dive into the cool water! We wish you a lot of fun while swimming and look forward to your feedback in the reviews, if you like.
You have already been to this place?
Surroundings
Discover swimming and sightseeing nearby
You might also like these swimming spots in Switzerland
Interesting places in the surroundings
Nüssli AG Carreisen, Kranarbeiten und Transporte
0.57 km
---
Schule Hintergasse
1.04 km
---
Post CH AG, Filiale
1.09 km
---
Wisligzäller Genossenschaft
1.09 km
---
Landi Weisslingen-Zell Genossenschaft
1.11 km
---
Metzgerei Max Keller GmbH
1.11 km
---
Volg Wisliger Märt
1.11 km
---
Pizzeria tricolore da Francesco
1.15 km
---
Comet Photoshopping GmbH
1.16 km
---
---
---
---
---
---
---
Blumen Creativ GmbH
1.29 km
---
Schurter Infrarot Heizsysteme
1.29 km
---
---