Simple bathing place
Beach
In Spain, Galicia
Upload your photos!
Swimcheck lives on the photos from the community. You were already at Playa Mino Grande Pm3? Perfect! Upload your photos now and help other members.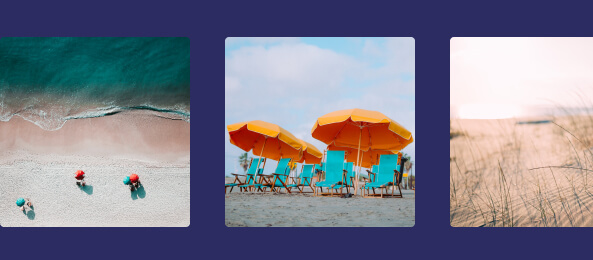 ---
Top highlights
Accommodation
Camping site
Description
The beach Playa Mino Grande Pm3 lies in Galicia in Spain and is one of over 238 bathing facilities in the area of Coruna (a).
These include bathing lakes, beaches and outdoor pools that invite you to sunbathe and relax.
If you haven't had enough of a day of swimming, you are welcome to stay overnight at the nearby campsite. If there are other places to stay in the area, you can see below.
According to the EU classification, the water quality has been classified as at least "good" classification for 5 years in a row. This is optimal for bathing.
So, why are you waiting? Let yourself be seduced by the coolness of the water and spend a carefree day swimming! PS: If you like, leave us your impressions in the reviews.
You have already been to this place?
Water quality overview
We have the following data on the water quality of the bathing place - Playa Mino Grande Pm3 *.
*Water quality is based on the annual report of the European Environment Agency EEA.
Frequently asked questions
🏕️️Is there a campsite near the bathing Playa Mino Grande Pm3?

Yes, if you would like to stay longer you can use the nearby campsite.
Surroundings
Discover swimming and sightseeing nearby
You might also like these swimming spots in Galicia
Interesting places in the surroundings
Camping Miño Dos Playas
0.34 km
---
Praia grande de Miño
0.46 km
---
Apartamentos CASA PILAR
0.7 km
---
Camping Playa de Miño
0.77 km
---
Albergue de Peregrinos de Miño
0.94 km
---
Hospital Quiron Riazor
0.97 km
---
Anpa Miño C.P.I. Castro Baxoi
1.06 km
---
Centro Público Integrado de Castro Baxoi
1.06 km
---
---
NDM ROTULACION y DISEÑO GRAFICO
1.36 km
---
---
Poisa Y Valiño Asociados Sc
1.37 km
---
Loterias Miño - La Marisma
1.38 km
---
---
Academia Ana Picos
1.39 km
---
Floreria Carqueixa
1.39 km
---
Rotulación Galicia
1.39 km
---
---